About Mr. Richard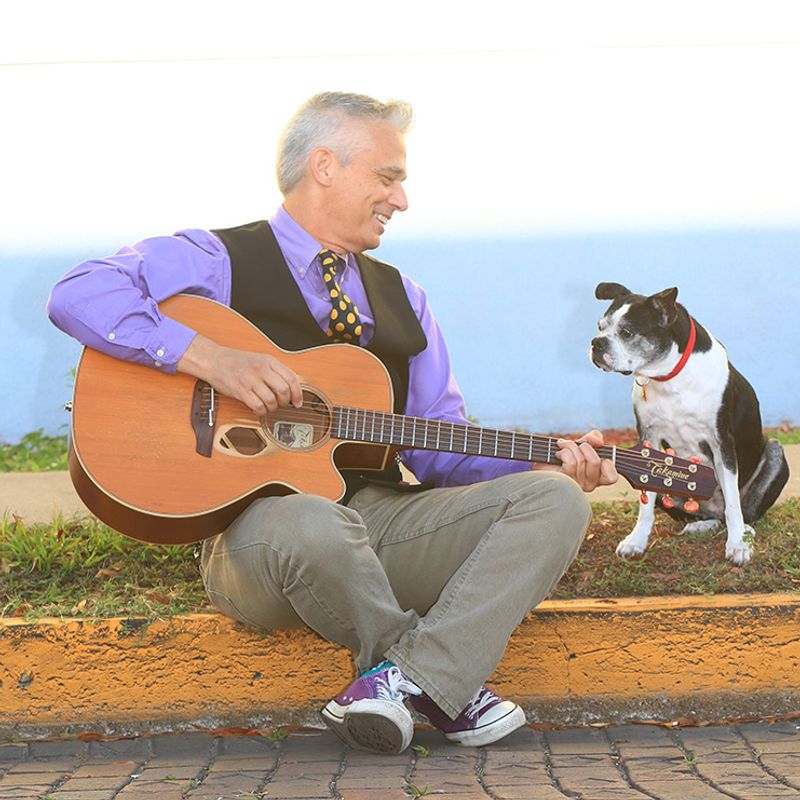 Richard Peeples plays over 300 shows a year for children and their families. Richard was born in Shreveport, Louisiana, and moved to Corinth, a small town in Mississippi, in sixth grade. He played in rock bands for many years, through high school and past college.
Richard worked at Walt Disney World in Orlando, and also spent two summers as a ranger for the National Park Service in Colorado. For five years, Richard was a storyteller for the Orange County Florida Library.
Richard now appears regularly with The Pound Hounds (Rachel Webb on bass/vocals and Harley Smith on drums) for full-on rocking for the kids.
"

At age fourteen I wanted to learn the drums, but my mom said, 'Not in my house,' so she got me a guitar instead."